Features
Your signature comes with our all-inclusive-time-saver-package.
You will receive your original file as an EPS file on top of each order.
We also add a photoshop mockup to your order. You never have been so fast with creating new social media posts. You will receive a template with 8 different designs. Just take a look at the gallery on the right.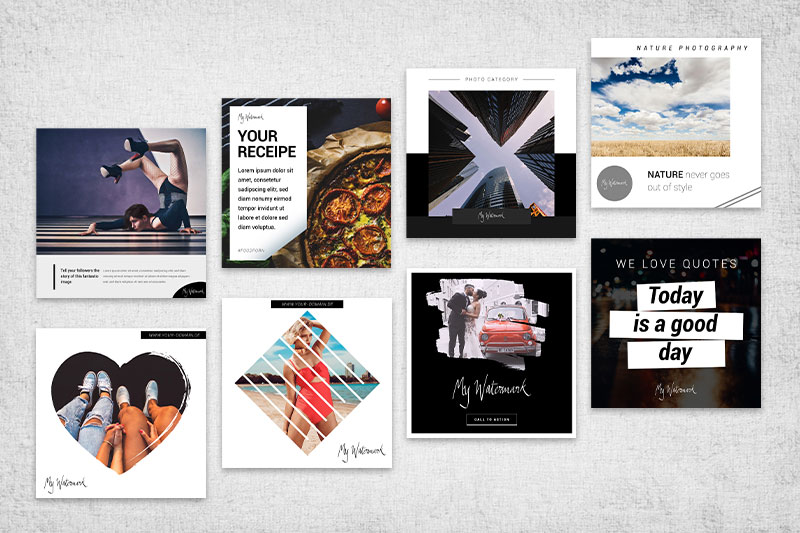 This set contains slogans for the most important occasions to take your social media posts, website or e-mails to the next level.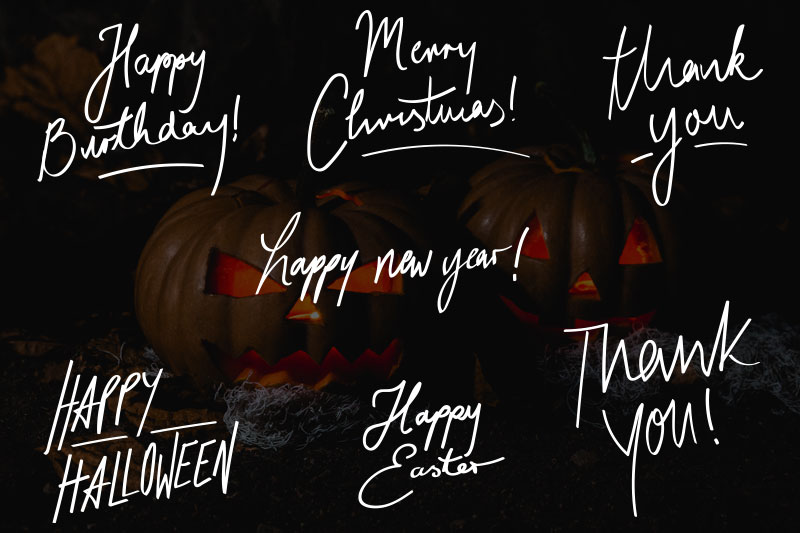 Be different! You will receive not-so-yellow-smileys that are handcrafted by our artists. We promise you that your audience will love them!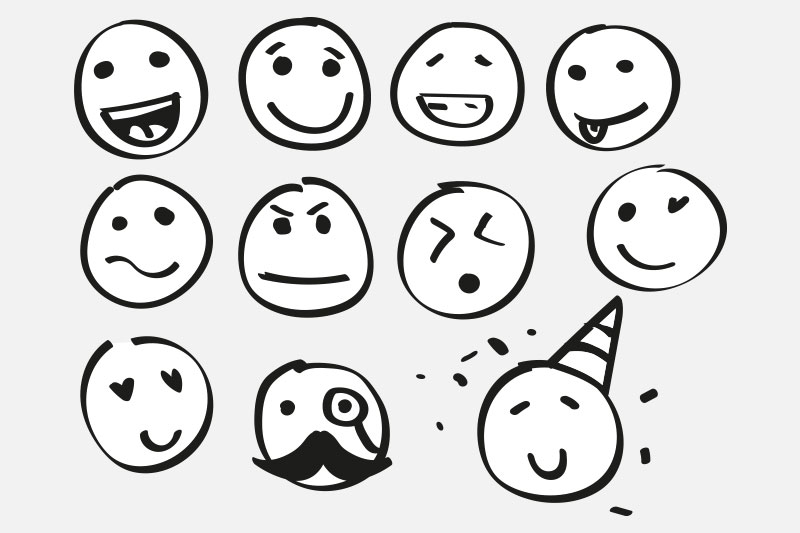 You will receive an invoice template that looks professional and modern. With your new signature implemented it will be outstanding and improve your company's public image.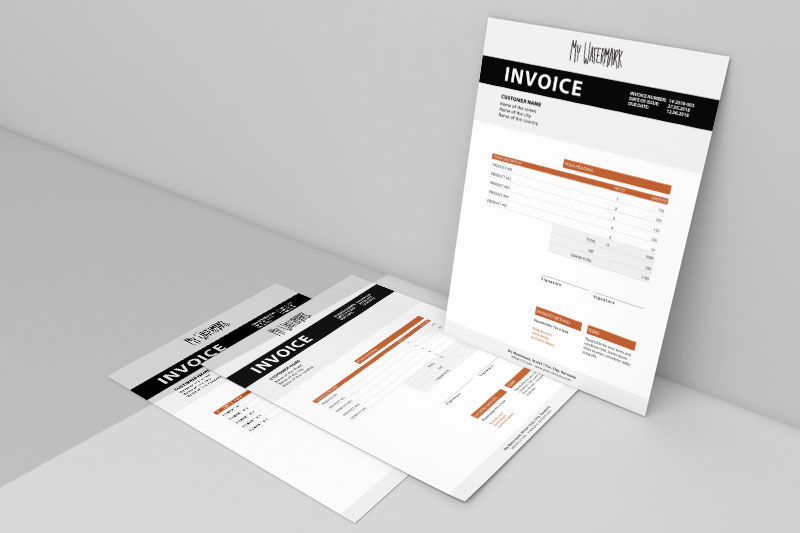 09
Business Card Template
We want to help you saving time and work because your mind should be free to create new projects. Therefor we have designed a nice template for your business card which matches perfectly with your new signature on it!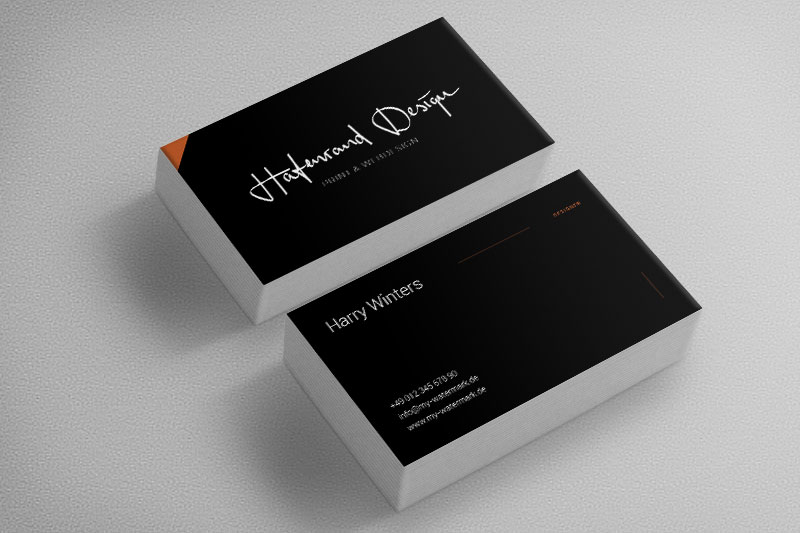 A 10% discount will be made available for your next order at my watermark.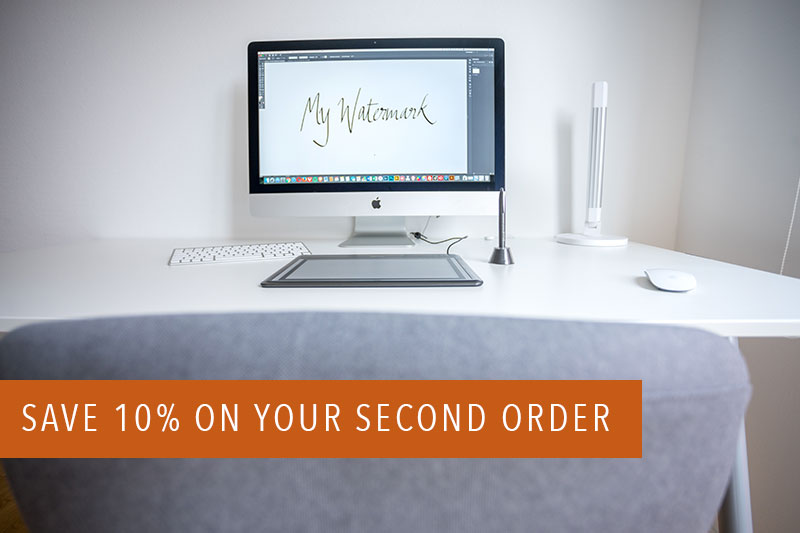 Let us boost your reach by sharing your signature on an Instagram story and tag your profile in it. We can also mention you or even your website in a facebook posting.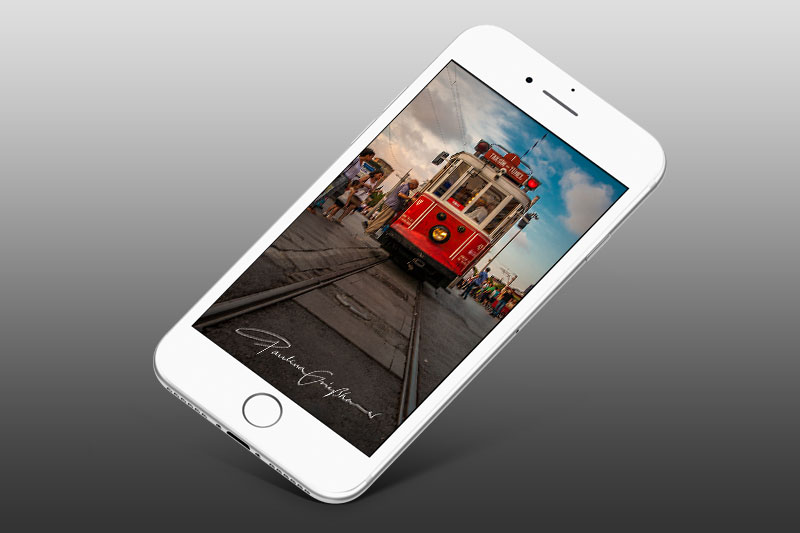 An artist signs his work.
So, why don't you?
My Watermark: the most elegant way to put your name on your work.
▷ The most elegant way to put your name on your work
▷ Let us create a perfect way to express your name
▷ Make your logo bring your projects to the next level